We are thrilled to have exhibited our Spring/Summer 2020 collection at glittering Isabel's on Albemarle street at the Sophia Kahs runway show. Set to the perfect back drop of old gold and hand painted silk wallpaper by De Gournay.
Our beribboned oversized boaters sashayed through the 1970s style decadent Isabel's at London Fashion Week. Our handmade straw hats are trimmed in trailing grosgrain ribbon ties, to style underneath your chin or left to drape loosely over the torso.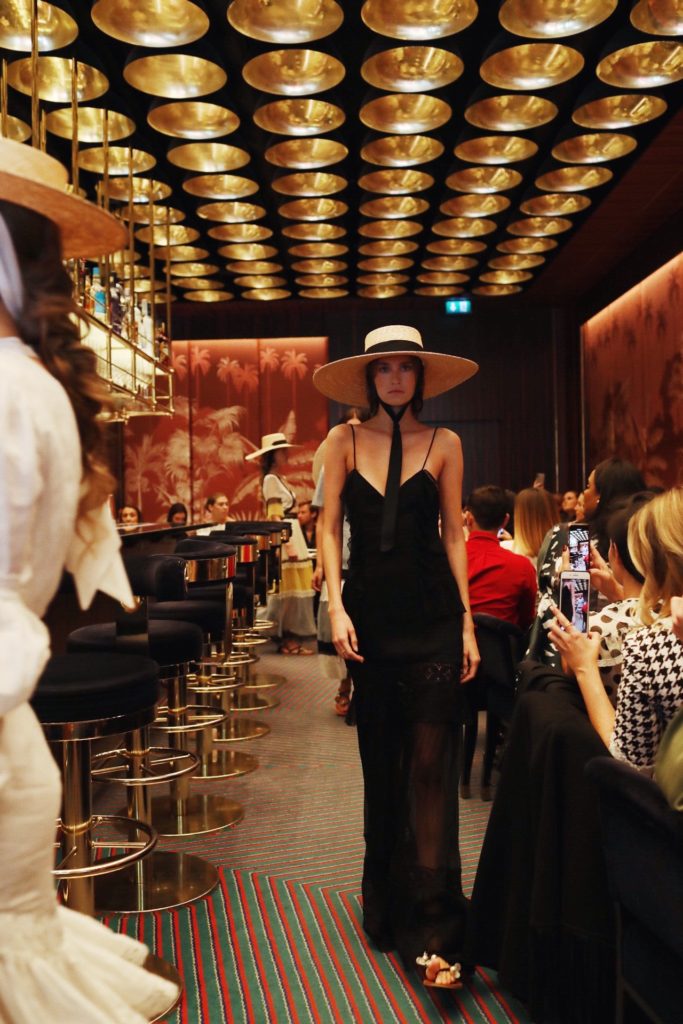 This collection complimented Sophia Kahs aesthetic appreciation of decorative feminine beauty that's evolving in the fashion world today. A beautiful fashionable accessory to contemplate your summer edit.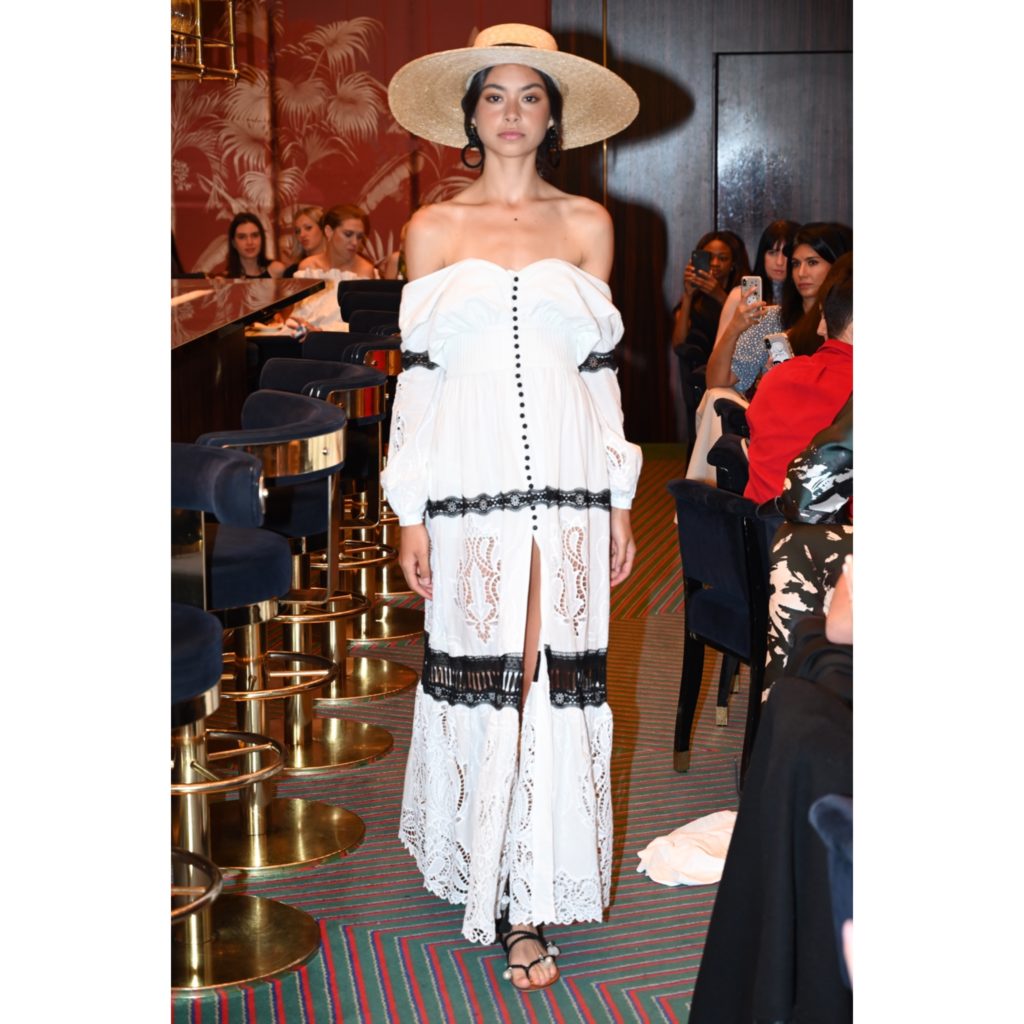 Special thanks to Sophia Kah and the crew for featuring our new Spring/ Summer 2020 headwear collection for London Fashion Week runway show. We always enjoy time spent with these professionals. With further collaboration coming soon.